v.v.d.*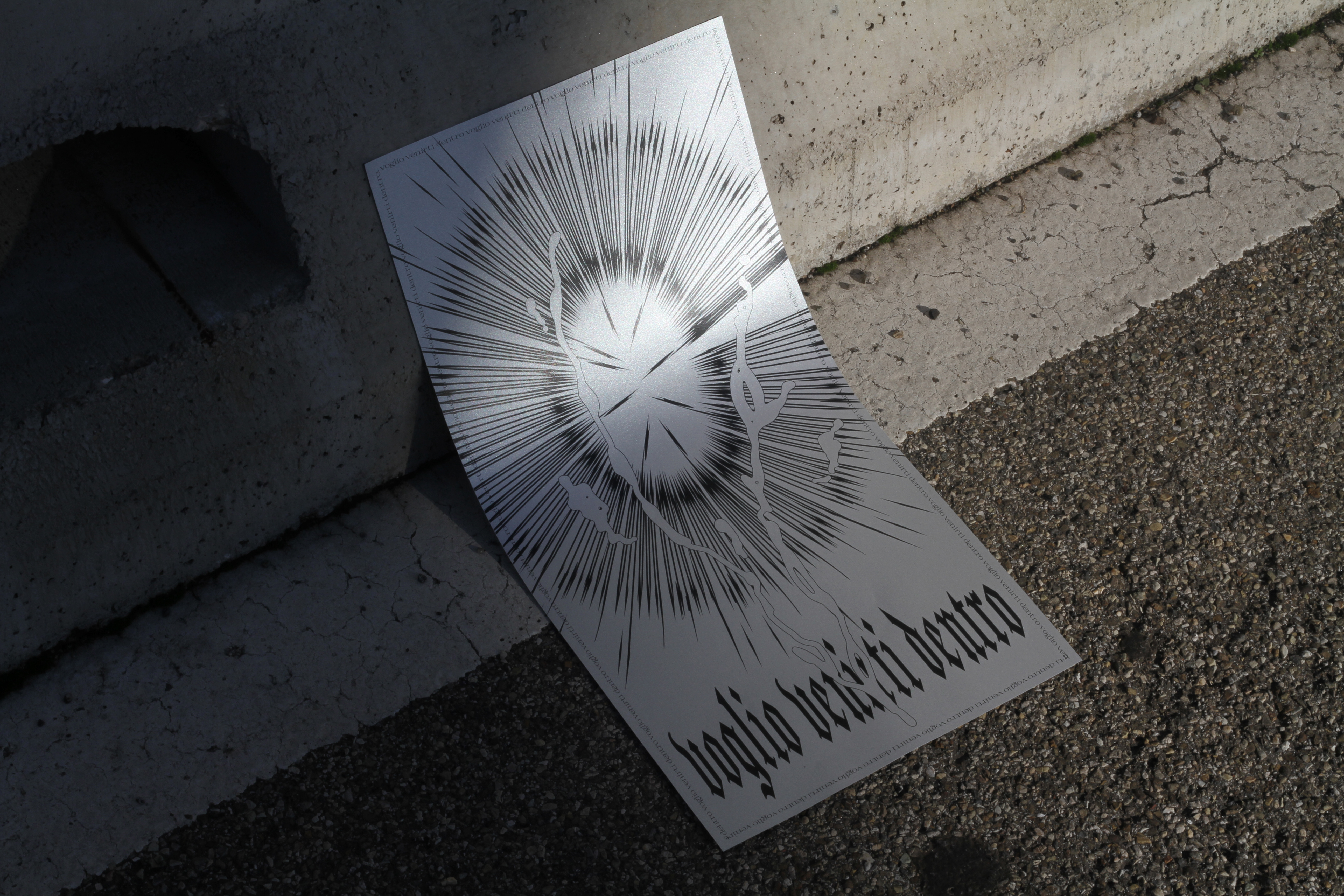 Fig. #01-02. V.V.D. Limited Edition Poster — 47x23,5 cm digital print on Silver paper, 2021.



The artwork was selected on May 2021 to be part of a visual essay by NOIA Magazine, together with other eighty-four contributors between artists and designers, for their issue 001 — 'Radical Actions'.

It's called V.V.D. which stands for the Italian expression "Voglio venirti dentro" (I want to come inside you, e.d.). No work is more sincere and instinctual than ejaculative reminescence while thinking about radical actions + boredom. In fact, as Ettore Sottsass Jr. once wrote, humans «...can live (...) for the sake of living, and can work (...) to come to know, by means of their bodies, their psyche and their sex, that they are living.»

I challenged myself to avoid logical processes or to stick to the topic in order to clearly express my gut feelings, thus depicting a primordial and primitive pulsion — unveiled through a language that shows clear references to the graphic signs which belong to the world of manga and, especially, hentai. There's no rules or guidelines except that one may interpret it as they like.



Fig. #03. Artwork selected by NOIA Magazine — Call for 'Radical Actions, issue 001', 2021.